Twitter Video Downloader
Download Twitter Videos and GIF Online
Example:https://twitter.com/NASA/status/1578478396568657926
Twdownload is a Twitter Video Downloader, a free online tool to download and save videos and GIFs from Twitter. If you've come to this website, most probably you already know about Twitter. If not, then let me explain you briefly. Twitter is social networking site, where users can post their small messages or tweets, restricted to maximum of 140 characters. A tweet can be of text, image, video and GIF format. currently, Twitter doesn't provide it's users any faciity for downloading such media file.
How to download video or GIF from Twitter
Although Twitter doesn't allow you downloading a video or GIF file but Twdownload comes as pretty handy tool, where you have to simply copy and paste the URL link of any tweet that contains video or GIF inside the input-box above and hit the "download" button. This app extracts the video and GIF URL link in MP4 and M3U8 streaming file format along with their sizes. So that, you can save the downloaded video to your computer and mobile to play and share aswell.
Here's how you can download and save the Twitter video. It's simple and pretty easy. Just follow the steps below.
Step 1 : Get the link of the Twitter status
Twdownlaod needs Twitter URL to work. So, getting the URL link to a tweet which contains video or GIF is the first step that you should do. Just, obtain the tweet link. You can do so by clicking on the dropdown arrow given at the top-right corner of the tweet and copy the link (Ctrl+C) as shown in the image below.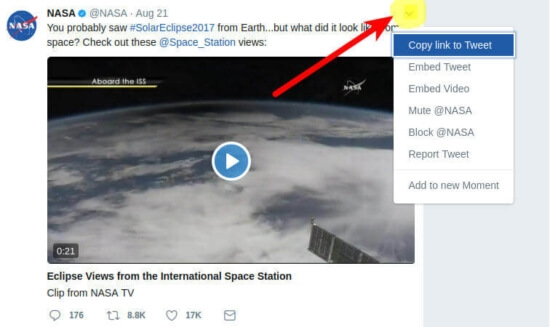 You can also get the Twitter status url by clicking on the tweet and then coping the URL from the browser URL address bar. It's upto you, which way you want to go. In both case, you get the same URL link that you have to copy for later use.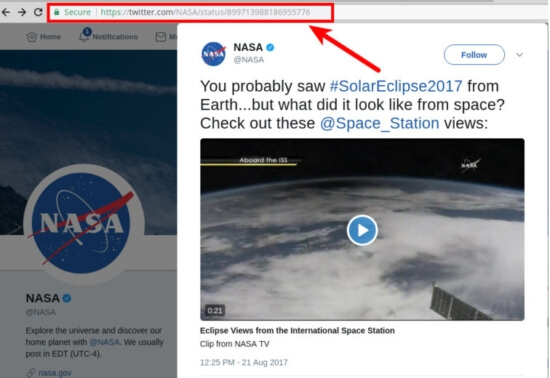 Step 2 : Link input into the form field
After you have the URL already copied, just past it into the input box above and then click on the download button. This will take you to the next page as shown in below in the pic.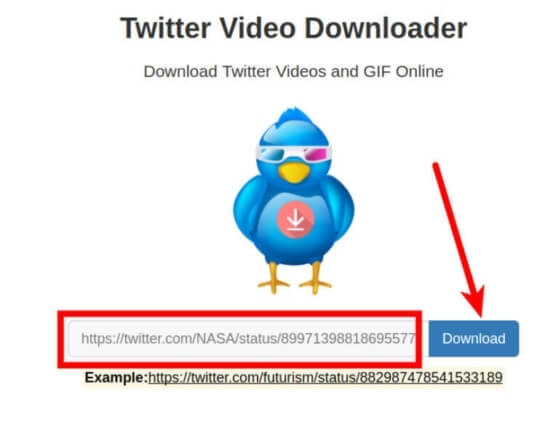 Step 3 : Choose the download option
This is the final step. You will taken to the new page with Tweet status thumbnail, Title of the tweet and all download options that are available for you downloading. In the box under the column video click on the download button to save the video from available sizes to your computer or mobile.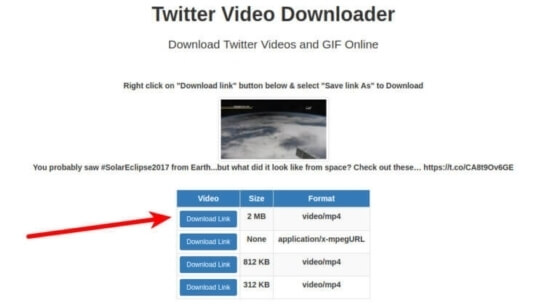 That's it. You are done. Was not that so easy ? If you like this website, feel free to share this with your frieds and yes do respect the copyright of others.